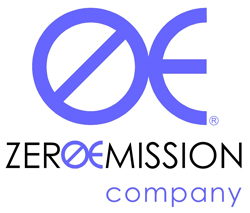 Thanks to its strong commitment towards a sustainable growth strategy,
IGOR Gorgonzola
has been certified as
ZERO EMISSION COMPANY
.
This acknowledgement attests that
IGOR Gorgonzola
reduced the greenhouse gas emissions to zero. This goal has been achieved thanks to
energy efficiency
measures in the production process and
the purchase of 16.000 CERs, Certified Emission Reduction units from projects of Clean Development Mechanism
.
IGOR Gorgonzola
implements lots of activities for sustainability:
Cogeneration plants
IGOR Gorgonzola
decided to equip their plant with two cogeneration plants with
Green Energy
features. Thanks to these methane gas plants,
the emissions were significantly reduced
and the self-sufficiency and stability of the production plants are ensured. This system allows to reuse 98% of engine thermal energy and exhaust gas with a significant reduction in energy waste.
Atmospheric emissions
Atmospheric emissions are periodically checked and thanks to the latest steam generators with reduced production of nitrogen monoxide, the emissions are constantly under the values foreseen by the current laws.

Milk/Serum
Only
Italian fresh milk from the PDO territories
is processed during production. No refrigeration units are lost during processing, from the storage temperature (max +4°) to the working temperature. All serum is concentrated with a low-power osmosis system with low energy absorption. Moreover, demineralized water resulting from this process is used for other aims in the production process.

Water
The use of water is controlled by programmable
logic controllers to avoid waste
. Compared to the European average of water use on the volumes produced in the dairy industry,
IGOR Gorgonzola
boasts one of the most efficient plants at all (source: French magazine "Process").
Reduction of plastic use
Every year, thanks to the resealable foil and the elimination of plastic lids,
Igor Gorgonzola
reduces the use of plastic on almost
12 million 200 g-packs
of Gorgonzola. We are also going to develop a 100% compostable packaging.
Ecological methane transport
In order to
reduce CO2 emissions
into the atmosphere, we have sensitized our milk transporter to use a
new type of ecological methane-powered means of transport
. That is another concrete action carried out by
IGOR Gorgonzola
towards a
sustainable growth policy
, to improve environmental impact of its production processes and monitor the energy and water resources used in the factories.
IGOR Gorgonzola also received the certification ISO 50001
. This voluntary international normative was issued by the International Organization for Standardization in 2011 and it is the new international standard for energy management.
The standard ISO 50001 focuses on the
implementation of an Energy Management System
thanks to a systematic approach for monitoring consumption in order to allow a
more rational use of energy sources
which are involved in the whole production process of the company, and to reduce their consumption, resulting in a
significant energy saving
.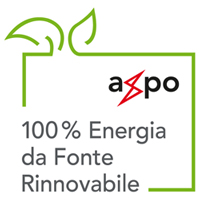 IGOR
has always been extremely attentive to the
environmental impact
through the implementation of a
sustainable growth strategy
. For this reason, Igor Gorgonzola has chosen to use only Energy from
Renewable Resources with Axpo Certification
, ensuring that the consumed energy has been produced by plants which use
renewable resources
.